AmpProms
Line Up
Ampthill Great Park - Saturday 6th July 2019
The Main Stage
We are delighted that Britain's Got Talent winning musical theatre quartet Collabro are our special guests singing with the Ampthill Choir and Ampthill Concert Orchestra, following the much loved Redborne Jazz band. It's looking like its going to be a fantastic evening, topped off as always by spectacular fireworks.
Collabro are the world's most successful Musical Theatre group. In 2014 they met for their first rehearsal and just a month later went on to rouse the whole of Hammersmith Apollo into a standing ovation during their first ever public performance of 'Stars' for the Britain's Got Talent judges. Having triumphed in their Semi-Final heat with over 63% of the votes, they then won the overall competition with one of the biggest majorities ever.
In the four years since the competition, Collabro have released a Number 1 debut album "Stars", followed by "Act Two" and "Home". Having just completed a 52-date UK tour of their own, further affirms Collabro's position as the most successful Musical Theatre recording group in the world.
Accomplished musician, best selling author and popular broadcaster – Tim's one of the creative talents behind Classic FM's success. After studying music at the University of Leeds, Tim worked as a professional pianist and at a contemporary classical and jazz record label, prior to his move into radio. Tim's writing and production work in radio have brought great acclaim with honours at the Sony Radio Academy Awards, the Arqiva Commercial Radio Awards and the New York International Radio Festival.
Ampthill Concert Orchestra
The Ampthill Concert Orchestra are thrilled to be joined by Collabro and around 100 local singers at this years AmpProms. The Orchestra is made up of musicians from the local area providing the community with an opportunity to enjoy live music in an accessible way. Their goal is simply to enjoy making music together and share that enthusiasm with an audience.
Louise gained BA hons in Music at Durham University and then the Professional Performer's diploma at the Royal Northern College of Music. She has performed as soloist and in the chorus with Scottish Opera, D'Oyly Carte and English National Opera. Other professional work includes a wide range of oratorio and concert repertoire in the UK and abroad. Louise works to promote music in the community, teaching singing; devising, and organising concerts and performance workshops, and taking part in fund-raising concerts for the Mayor of Ampthill.
The Redborne Jazz Band are very pleased to performing again the Ampthill Proms this year. The band rehearses each week at Redborne Upper School and they perform at school regularly in concerts both in an out of school. This year they have been sponsored by the Ampthill and District Rotary who have been fundraising on behalf of the music department. The band includes students from each year group of the school and they are all committed to working hard to learn a wide range of repertoire. Earlier this term they performed in their annual Jazz Café which was a great success.
The Redborne School choir are made up of a lovely group of students who just enjoy performing and learning new songs. As a choir they have challenged themselves this year and performed alongside the Ampthill Concert orchestra at the Family Gala in November. It was great to see them singing in a range of languages and in a wide range of musical styles including Opera and Popular Fusion music. The choir are thrilled to have the opportunity to perform at this event and are really looking forward to seeing you all waving back, especially at the end of the concert!
Like the Redborne School Choir, the Alameda Choir are comprised of a group of music loving students. AmpProms 2019 marks the first year the choir will be performing and the team hope it's the first of many years!
Putteridge Bury Gilbert & Sullivan Society, or PBGS for short, was founded in 1971 by Peter Jenkyns and June Pickard. The society maintains a reputation for high musical standards and witty productions - maintaining at least one G&S production and a variety of styles for their Autumn productions. They receive regular nominations and awards. The society looks for collaborations with other performers and is delighted to be working with the Ampthill Orchestra for the second time.
The Golden Hare Stage
We are delighted to announce the line for this years Golden Hare stage. For the first time in festival history we will be opening the gates a little earlier so come in a join us for an afternoon of live music and entertainment!
The Midnight Playground is a hula hoop workshop like nothing you've seen before. They have one hundred LED hoops which when spun create amazing light trails for the audience as well as giving the kids a super workout. Come and get your wiggle on with The Midnight Playground at sunset. They have hoops for everyone. Suitable for all ages, from 0-99!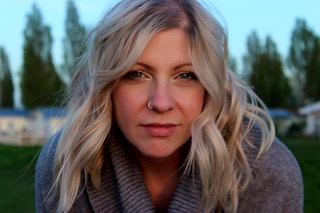 A Carpenters Tribute - featuring two musicians of high calibre with credit ranging from BBC semi-finalist for choir girl of the year to accomplished session players for Take That and Cliff Richard, Lee and Lydia present an incredible tribute to the carpenters with music and vocals on par with the original quality.
Jenna comes from a musical family background, her Mum performed in various shows and pantomime and her Dad was always in bands. She has been singing and dancing for many years and has been performing in solo shows for quite some time. She covers a wide variety of genres from Disco, Motown, Indie to Rock and Roll. Jenna describes herself as energetic, full of fun with a strong vocal range to boot.
2019 marks the 40th anniversary of Kit Williams' eclectic book 'Masquerade' which sparked a national treasure hunt in search of a golden hare jewel - which Kit Williams and Bamber Gascoigne buried in Ampthill Great Park. It was 2 years before the riddle was solved and the Golden Hare jewel found. Masquerade40 steering group is led by the Friends' of Ampthill Great Park and enthusiastic volunteers from the town, who aim to celebrate Masquerade and colourfully promote Ampthill Great Park in collaboration with talented community organisations.
Join us at the Golden Hare Stage at AmpProms between 4.15pm and 5.15pm to enjoy some Masquerade inspired entertainment and hunt out our Masquerade volunteers throughout the evening to receive your very own golden hare!
Ukulele workshop with Inspiring Music Beds
The ukulele is a member of the guitar family, originally from Hawaii and its name actually translates to "jumping flea"! Come along to our workshop with inspiring Music's tutor Jon Kendall where you will learn how to play this fun and easily accessible instrument by mastering just a few chords! Everyone and anyone welcome to join in and have a go!
African Percussion workshop with Inspiring Music Beds
The infectious rhythms played on African Djembe drums will lure you in to come and have a go. Joel Blunden from Inspiring Music will lead a workshop session where you can come along to take part in some call and response activities using syncopated cross rhythms that will get everyone dancing! All welcome!
Ampthill Town Band has played in every Ampthill Proms in the Park since the inaugural concert in 2009. The band play regularly for events in and around Ampthill and we promote our own concerts. We are always pleased to welcome brass players along to join us, both youngsters and anyone that is learning a brass instrument. 2016 was a historic year for Ampthill Town Band. For the first time in our 175 year history we performed outside of the British Isles as we took part in a concert with our twin band L'Orchestre d'Harmonie de Nissan. The band enjoyed the experience of visiting the south of France and the joint concert was a great success.
Ampthill Music Centre (AMC) meet every Saturday of term time from 9:30-12:30 at Redborne Upper School and is a great place for families to learn a musical instrument together. AMC offer a huge variety of groups from musical theatre to jazz band, orchestra to hand chimes, and musical explorations to the fantastic concert bandwho will be performing at the Ampthill Proms. The concert band is made up of a large group of students from the music centre, some beginner, some more advanced and other who have returned to playing after a break. Being invited back to perform at the Ampthill Proms again this yearis a great opportunity and a fabulous experience for all the students involved and they are all extremely excited.