AmpGala
Line Up
Ampthill Great Park - Sunday 7th July 2019.
True festival fun - lively parade, a myriad of stalls from local charities and business, all the fun of the fair and local bands fill the stage and arena with a party atmosphere. Join us to celebrate our 39th year!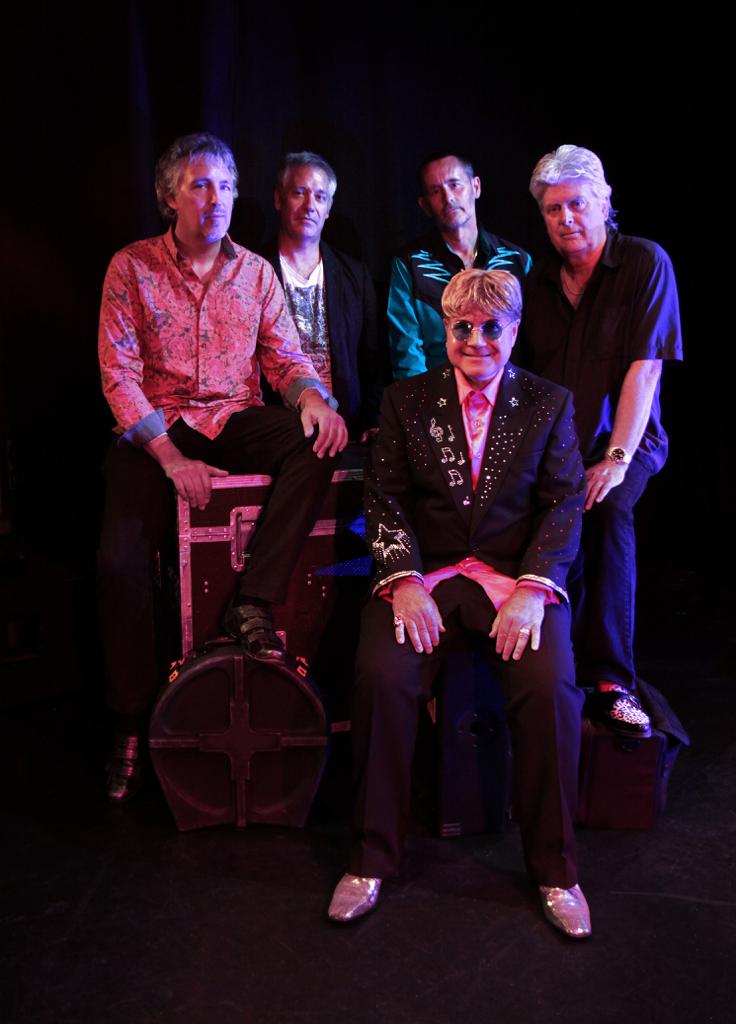 Some tribute artists look like their idol, some sound like their idol. Paul Bacon as Sir Elton John does both! Close your eyes and you won't believe your ears, open your eyes and you won't believe them either! You simply won't find a closer tribute to Sir Elton John. Rapidly established as the foremost Elton John tribute act in the UK, Ultimate Elton and The Rocket Band present an uncannily accurate reproduction of the classic live shows of one of pop music's most successful and best-loved artists - performances that also often feature some of Elton's actual costumes, bought from his 'Out the Closet' sales!
The band is able to draw on this amazing catalogue of hits to create a dynamic and powerful live celebration of Elton's music. Featuring classics like 'Candle in the Wind', 'Don't Let The Sun Go Down On Me', 'I'm Still Standing', 'The Bitch is Back' and 'Saturday Night's Alright For Fighting' - as well as other live favourites, the band creates a truly spectacular and professional show - The challenge is often not what to play, but what to leave out!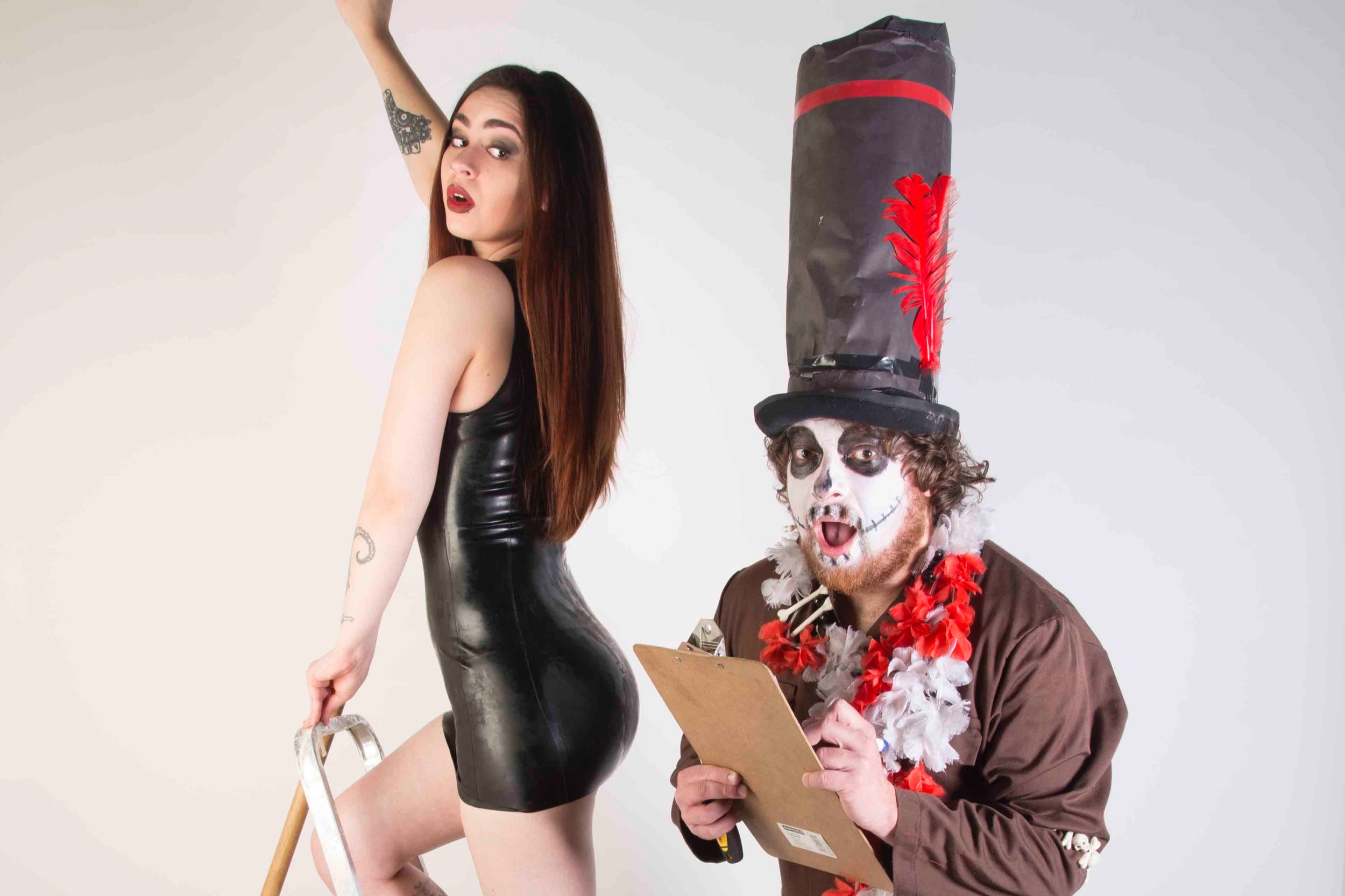 Seasoned performers and musicians were drawn together by Papa Rob's thrusting ambition to be the most ridiculous live band, next to Coldplay. With the addition of live dancers and backing singers Papa Shango's show has grown into one of the most popular and prestigious spectacles in the UK.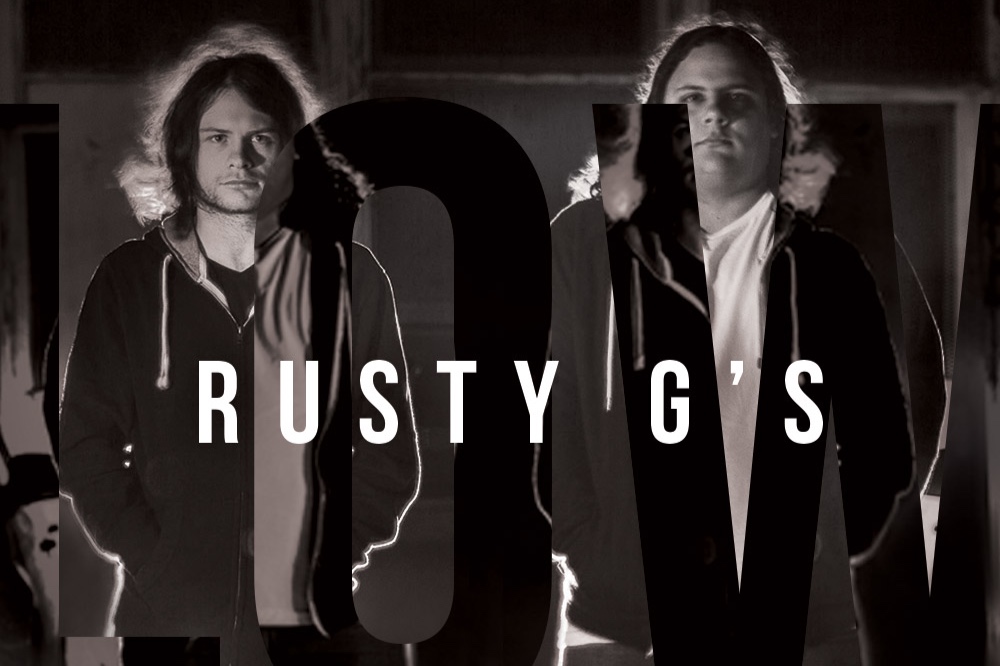 Rusty G's are a high energy grunge infused rock duo that love to put on a HUGE stage show. The boys have enjoyed some incredible support slots with the likes of GUN, Bernie Torme (Ozzy Osborne), Steve Conte (New York Dolls).
Endeavour are a band of brothers who play a unique style of rock music. Mixing huge, poppy, singalong choruses with heavy hitting guitars and drums to create a unique musical blend that will leave you unsure whether to sing along or headbang. Both are recommended!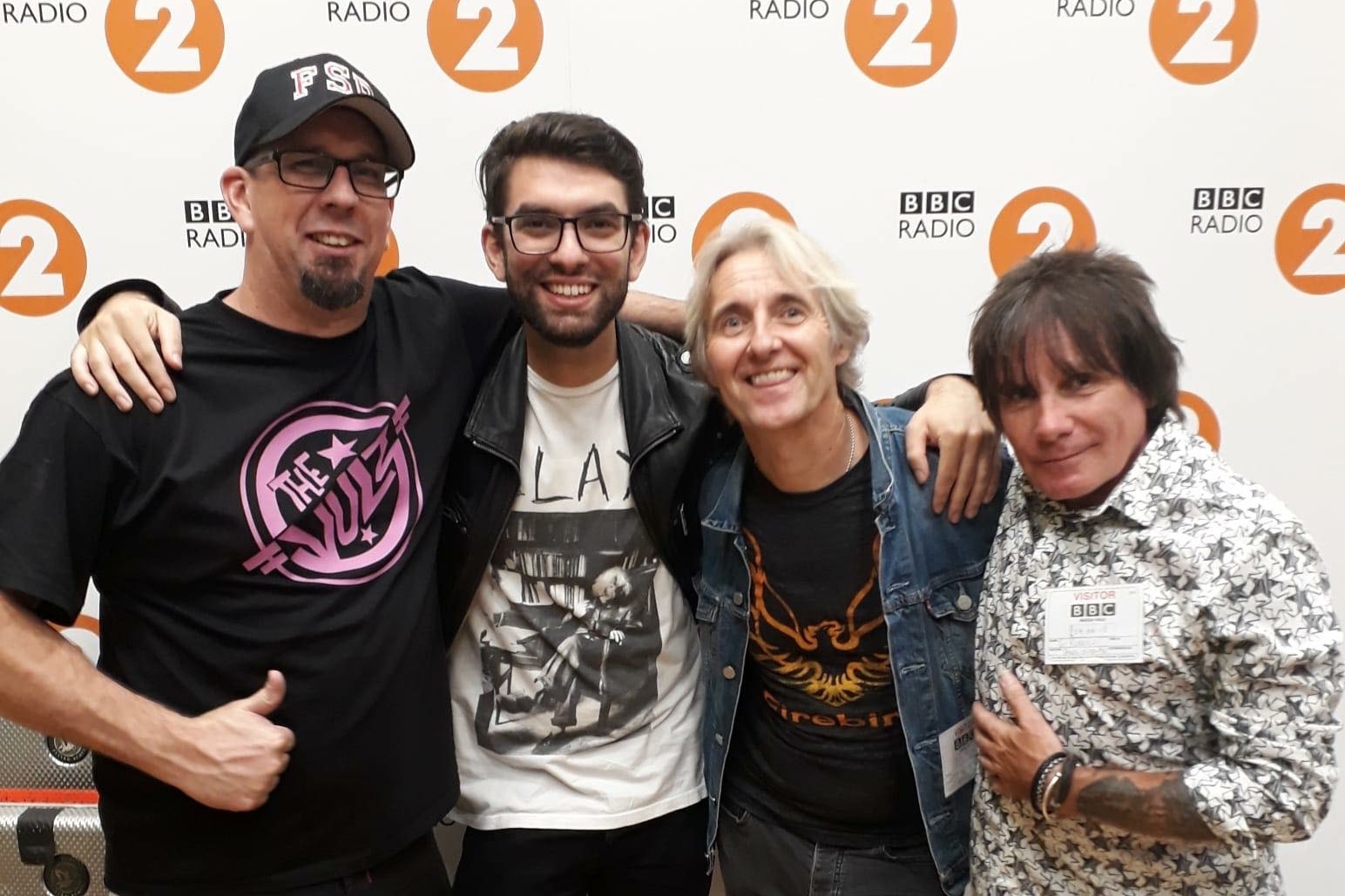 The Vulz were born out of the demise of the Free State Prophets in late 2010. The band re-unites creative and artistic song writing with passion and energy. The sound of the Vulz is very grunge/punk rock orientated and the boys are working on their third album release for 2019. The band are a beloved of famed radio DJ Chris Evans, who has featured them on his show numerous times and recently put them in front of 2500 people supporting Status Quo at Carfest.
Come and join us for the inaugural Ampthill Festival Air Guitar Competition! Whether you fancy shredding the stage up like Jimmy Hendrix or cheering on our very own Johnny Ramones from the crowd, one thing is for sure - YOU WON'T WANT TO MISS IT!
London 'HipHopera' band Josephine and the Artizans (JATA) are a group that fuses hip-hop with classical music. The 6-piece line-up consists of classical strings, heavy beats, operatic vocals and energetic rap. Josephine founded the band to bring back classical music with a twist and make the genre more accessible to all. The band have previously wowed crowds across some of the UK's biggest festivals including Glastonbury, WOMAD festival, Camp Bestival, Boomtown Fair and Boardmasters.
With a melodic, rich gravitas, joyLand capture light and shade within song, just as indie legends The La's and The Smiths did before them. This is a band who wear their heart upon their sleeve and play from the deep reaches of their soul, creating the music they love for audiences to embrace. Throw your arms around joyLand and lose yourself in the melody.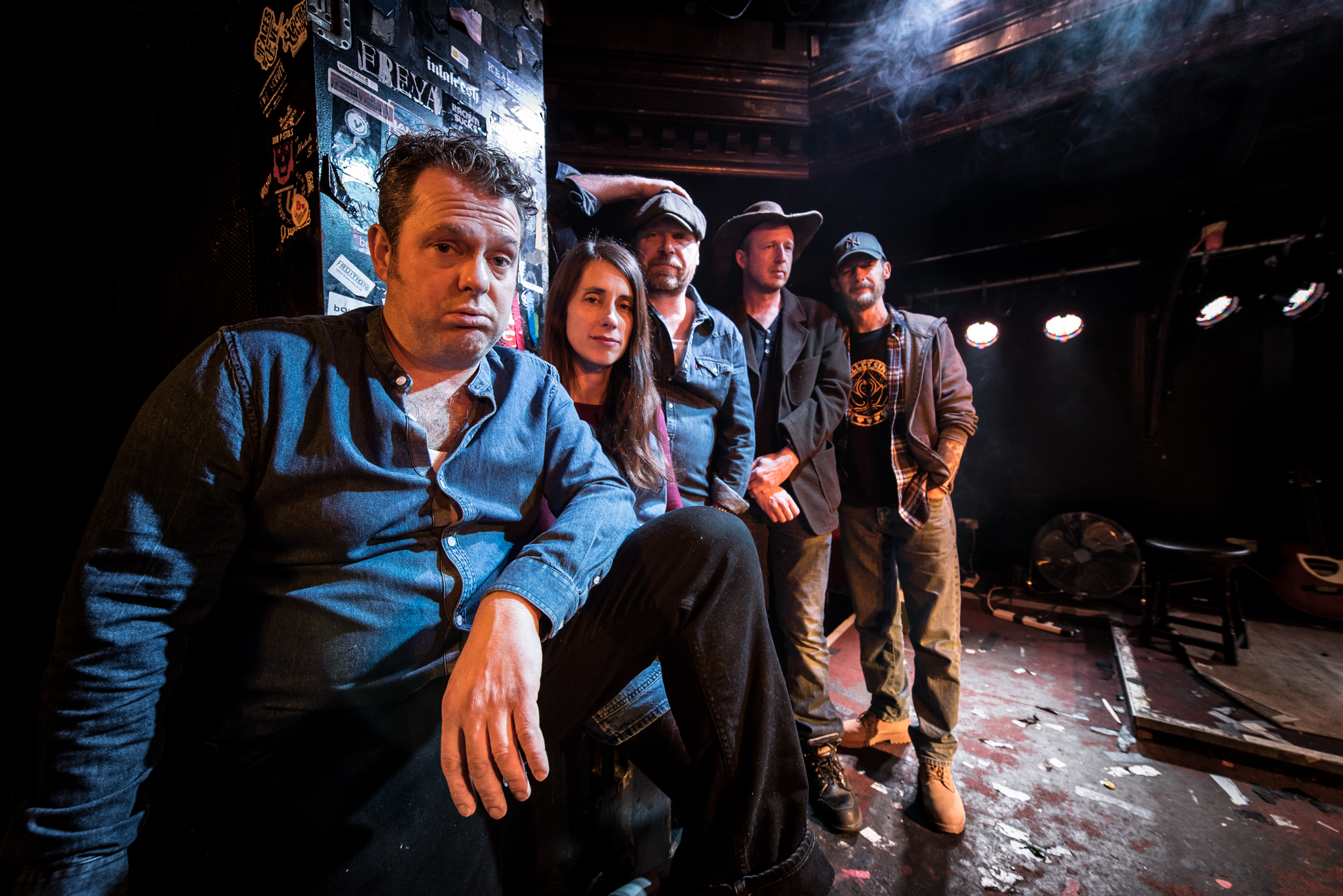 Influenced by the long forgotten genre of 1950's Skiffle The Ouse Valley Singles Club combine this with the energy and spontaneity of Punk and the swing of Rock and Roll whilst along with Raggamuffin Reggae flavours. This unique sound is then layered with hysterical observational accounts of every day tales of woe interlaced with a razor sharp observational narrative. Often crossing the parameters of what is deemed to be politically correct but keeping it very tongue in cheek. Highlights of their musical journey came when they supported Chas and Dave on their 2014 tour and warmed up for Sir Bob Geldolf and The Boomtown Rats, Pete Docherty, The Wonderstuff, John Ottway.
Since their beginnings in early 2011 Flywheel have grabbed the attention of promoters, event organisers and (most importantly) music lovers. Playing a thrilling mix of memorable material from the 50's right up to the present day, Flywheel are guaranteed to entertain. With an exciting and energetic show, they ensure that everyone in attendance will be singing, dancing, jumping and air-guitaring!
Mark George is a singer from Flitwick. 4 years ago Mark decided to go back to singing again and entered a few showcases and hasn't looked back since. His back catalogue ofsongs include genres from Rock n Roll, Soul, POP, Soft Rock, EasyListening, Country and Swing. He sings songs charting from the 1950's- early 2000. He also does a tribute show to the late great George Michael as George was one of Marks idols growing up. If you want to be entertained...... check out Mark George.
SanRemo is a group of talented and experienced musicians with a very large remit of songs which when they come together make great music. Clive, Bob, Gemma, David, Karen and Wayne love music and are such a fun band to listen and watch.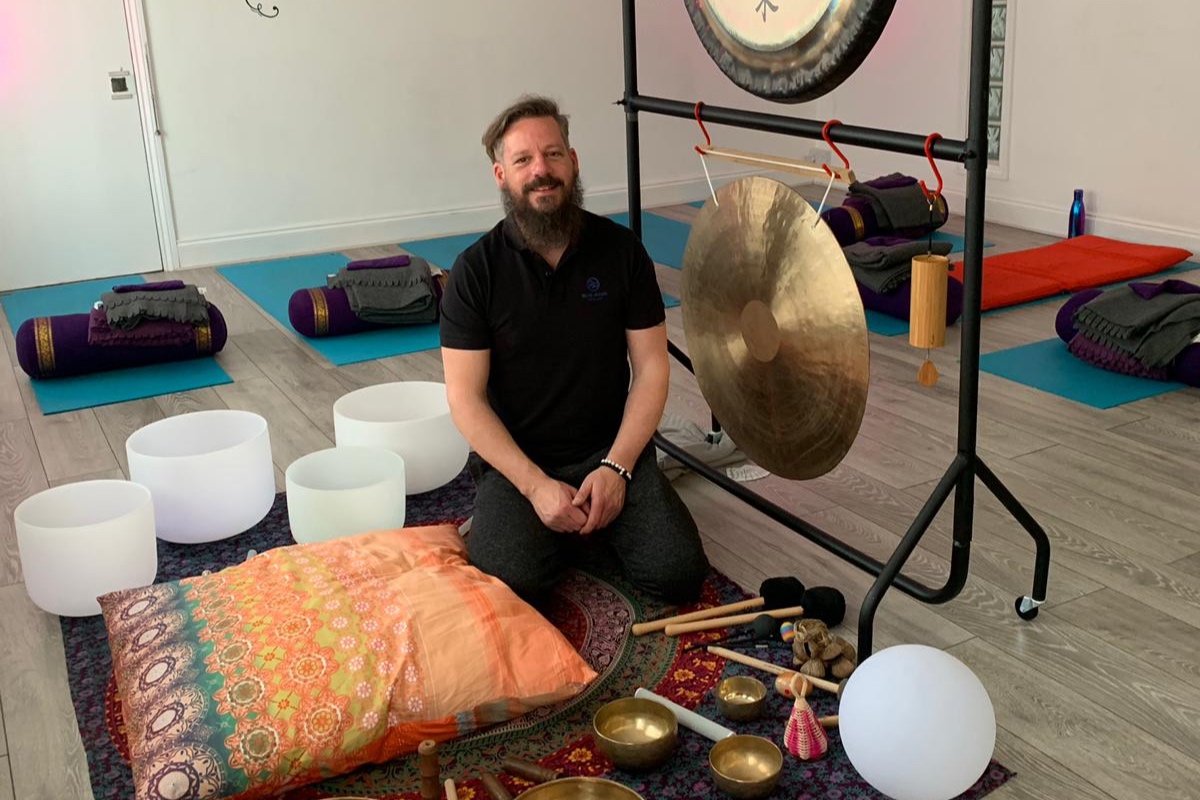 Close your eyes and switch off from the busy-ness of the day as you relax to the sound of Singing Bowls and Gongs. Played live, these soothing sounds will wash over you to create a sense of calm and deep relaxation. Followed by a Yoga Nidra guided meditation to leave you refreshed and recharged for the week ahead. A deeply restful practice that is especially helpful for anyone who struggles to 'let-go' or 'switch-off'.
Graham Jolly is currently a student of BAST (British Academy of Sound Therapy) and completes his professional diploma in Group Sound Therapy in July. He leads monthly Sounds Baths at akarmalife studios in Ampthill and surrounding area. Olena Baker is an experienced RYT500 yoga teacher and certified iRest Yoga Nidra Meditation teacher. She teaches classes, courses and workshops and sees private clients at akarmalife studios in Ampthill.
Click here to register for your FREE session!
Restorative Hatha Flow Yoga with akarmalife Studios
Take time to pause and breathe deeply as you move through a sequence of energy restoring poses. Suitable for most people, including beginners, this is a practice to help relieve tension and balance the body mind. The perfect 'pick-me-up' to finish off the festival weekend.
Olena Baker is an RYT500 yoga teacher and certified iRest Yoga Nidra Meditation teacher. She teaches classes, coursesand workshops and sees private clients at akarmalife studios in Ampthill.
Click here to register for your FREE session!
Sol Haven Drumming Circle workshop
Come and join in with Sol Haven's Drumming Circle at this years Gala Day - no experience is needed! Bring your drums (extras if you don't mind sharing the experience with others who have not got one yet), and a cushion or something to sit on. NO DRUM? bring rattles, shakers, any instruments or just your wonderful self. Perhaps raise your voice in song or just be part of the atmosphere. Let us make a community of support and sharing.
You are never too young to start! So come and join Adventure Yoga for 40 minutes of fun and a little bit of relaxation. Kids yoga is a wonderful way to increase children's co-ordination, balance and confidence while they stretch and strengthen their growing bodies. The session will explore different postures and body movement using yoga based games to release some energy, before ending with a mini relaxation to restore calmness.
Rachel Rookwood is a RYT200 yoga teacher and certified toddler, child and teen yoga teacher. She teaches classes and workshops at akarmalife studios in Ampthill alongside working in schools providing after school clubs and activity days. Rachel also works with Tangled Feet providing mindfulness courses in schools and corporate settings.
Click here to register for your FREE session!
Known originally as a leading lady in London's West End, Natasha Seale solidifies her sidestep into the jazz/pop arena with her latest album A Bigger Sky. Hailed in The Times as 'an accomplished Jazz singer' and as 'a Jazz lady at heart' by Bebop Spoken, Natasha brings together an all-star rhythm section from the UK jazz scene to present a mixture of classics & original songs.