AmpRocks
Line Up
Ampthill Great Park - Friday 5th July 2019
The Main Stage
We are delighted to announce that the amazing Squeeze, The Vamps, Jo Whiley and the unique and original Cuban Brothers will be gracing our Main Stage at this years AmpRocks. Keep scrolling to find out a little more about these acts and who will be performing on The Golden Hare Stage - a new addition to this years festival!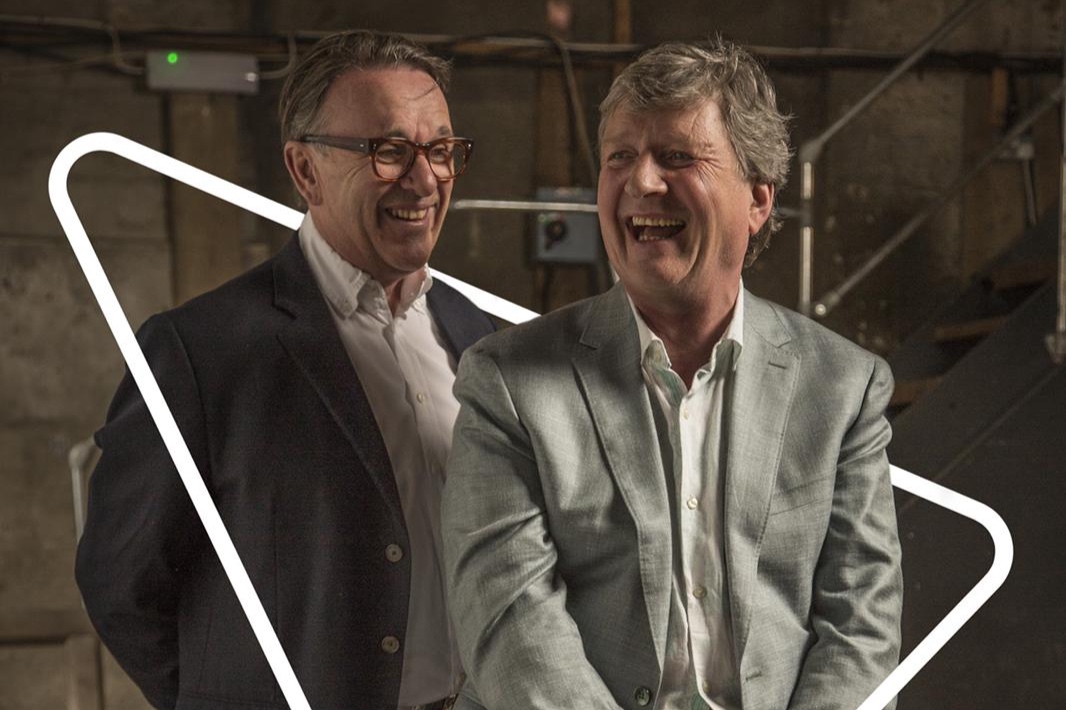 South London legends Squeeze have had two critically acclaimed albums in the past three years, and a live show that has seen them headline numerous festivals in the UK (as well as sell their own sold out shows across the country). Ever hardworking, the band will be bringing their scintillating live performances to adoring UK fans again in 2019, treating them to not just the hits, but also rarities that span their 45 year career both as Squeeze and solo artists. The incredible reviews of their 2017 tour speak for themselves. As well as co-headlining AmpRocks the band are out on the road for their brand new tour 'The Difford And Tilbrook Songbook 2019', which will see them play their extensive list of hits as well as some rare, lesser known gems from their back catalogue and solo careers - listen here!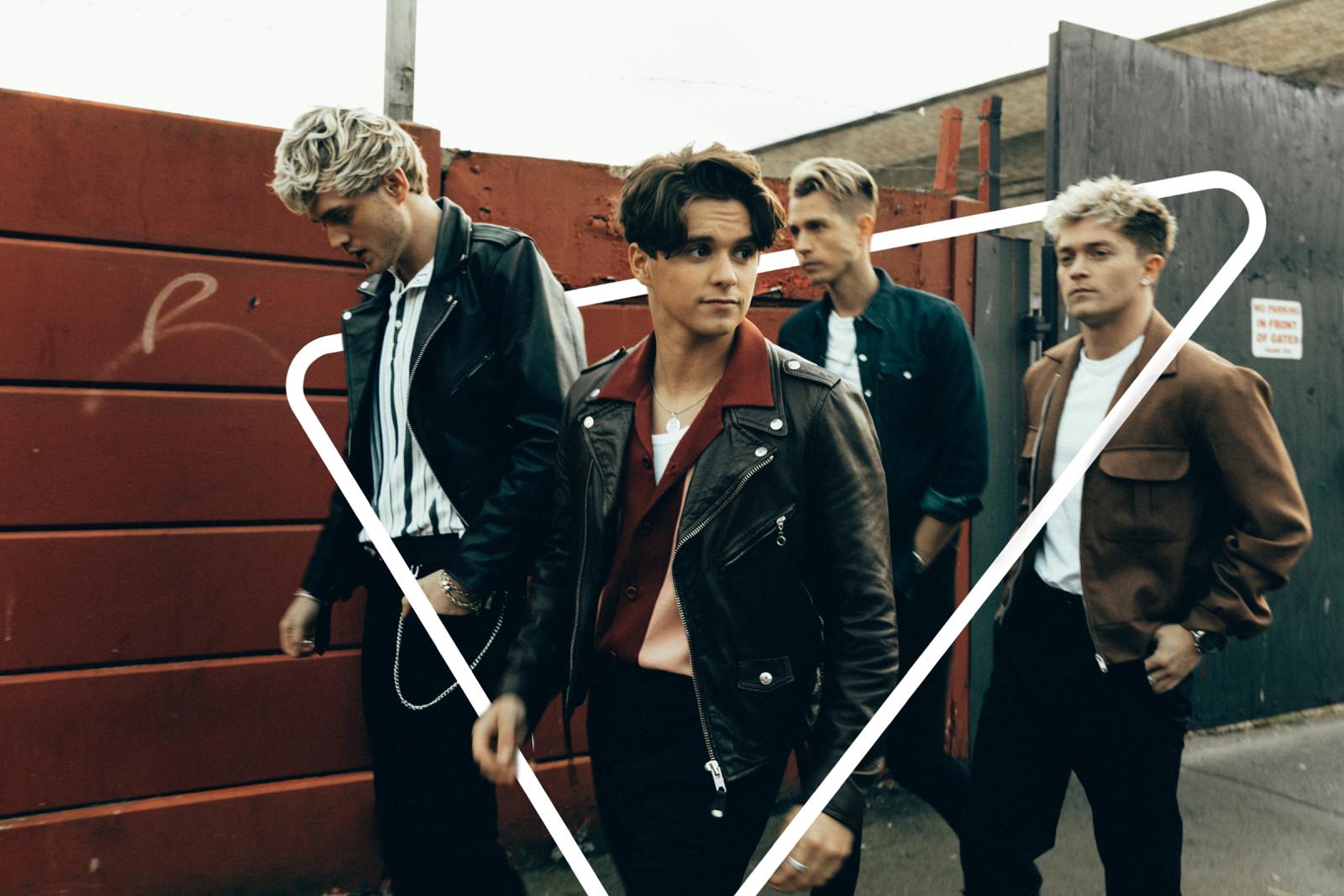 The Vamps have been up all night, no sleep, they feel like they're always dreaming…The lack of sleep is nothing unusual for the hardest working young band in Britain. Since they burst onto the scene in 2013 – debuting at Numbers Two, Three and Two with their first three singles (Can We Dance, Wild Heart, Last Night) – the four musicians have barely stopped. Their debut album, 2014's Meet The Vamps, was another smash, followed 18 quick months later by their second album, Wake Up. Within a matter of months the band had sold out London's 20,000-capacity O2 four times. Brad Simpson, James McVey, Connor Ball and Tristan Evans, are barely into their twenties but already they've undertaken numerous world tours. The performance-loving foursome can't wait to get back out there and join in the fun at this years AmpRocks. In the meantime, listen to their latest release, Missing You, here!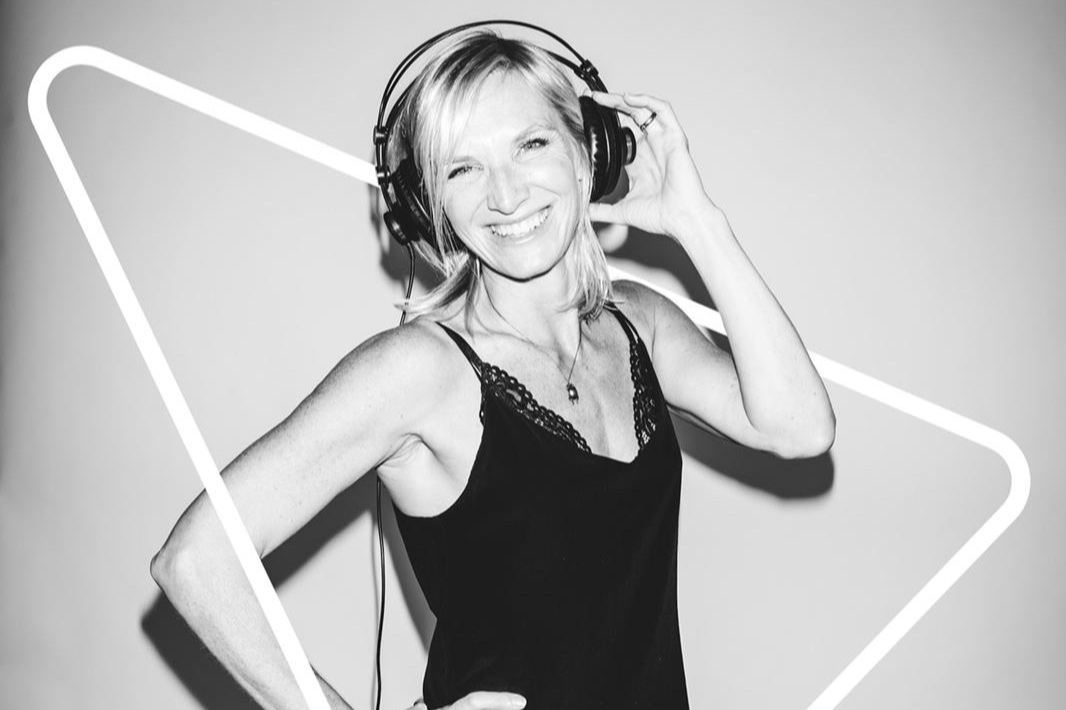 Hey girl, hey boy, Superstar DJ… Here we go!
The greatest moments of the 1990s from one the nation's best-known DJs…Jo Whiley is bringing the best of the decade to Ampthill this July.
Arguably one of the most recognisable voices in broadcasting, Jo Whiley will be filling AmpRocks main stage on Friday 5th July with her 90s Anthems. Think Blur vs Oasis, Fatboy Slim, Primal Scream, The Verve, The Chemical Brothers, Faithless, The Prodigy and a whole lot more!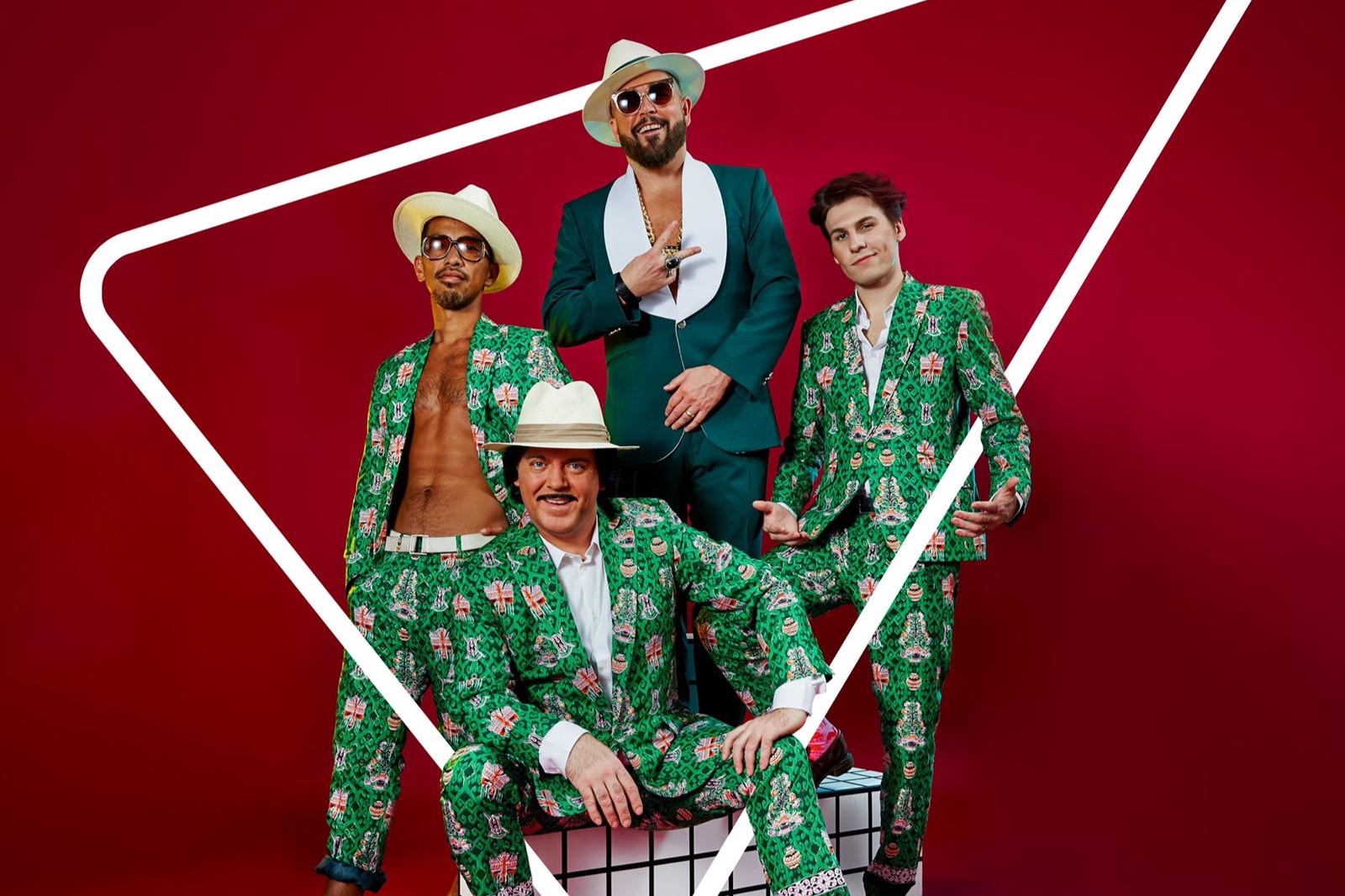 From sold-out tours, festival spots and support slots for rock royalty to crazy club nights, film roles and fashion shows, The Cuban Brothers' unparalleled act is ingrained in pop culture. Two decades since their inception, Miguel and his suspect sidekicksare renowned the world over for their party-starting skills, risqué sketches, B-boy moves and funk-fuelled music. The Cuban Brothers may be a comedy act, but they're simultaneously serious musicians who have played with Prince, been on the road with James Brown and supported Fatboy Slim. In 2018 they celebrated their 20th Anniversary with a special tour and the release of their latest compilation 'La Familia' featuring one new Cubans track – I Hate Hate.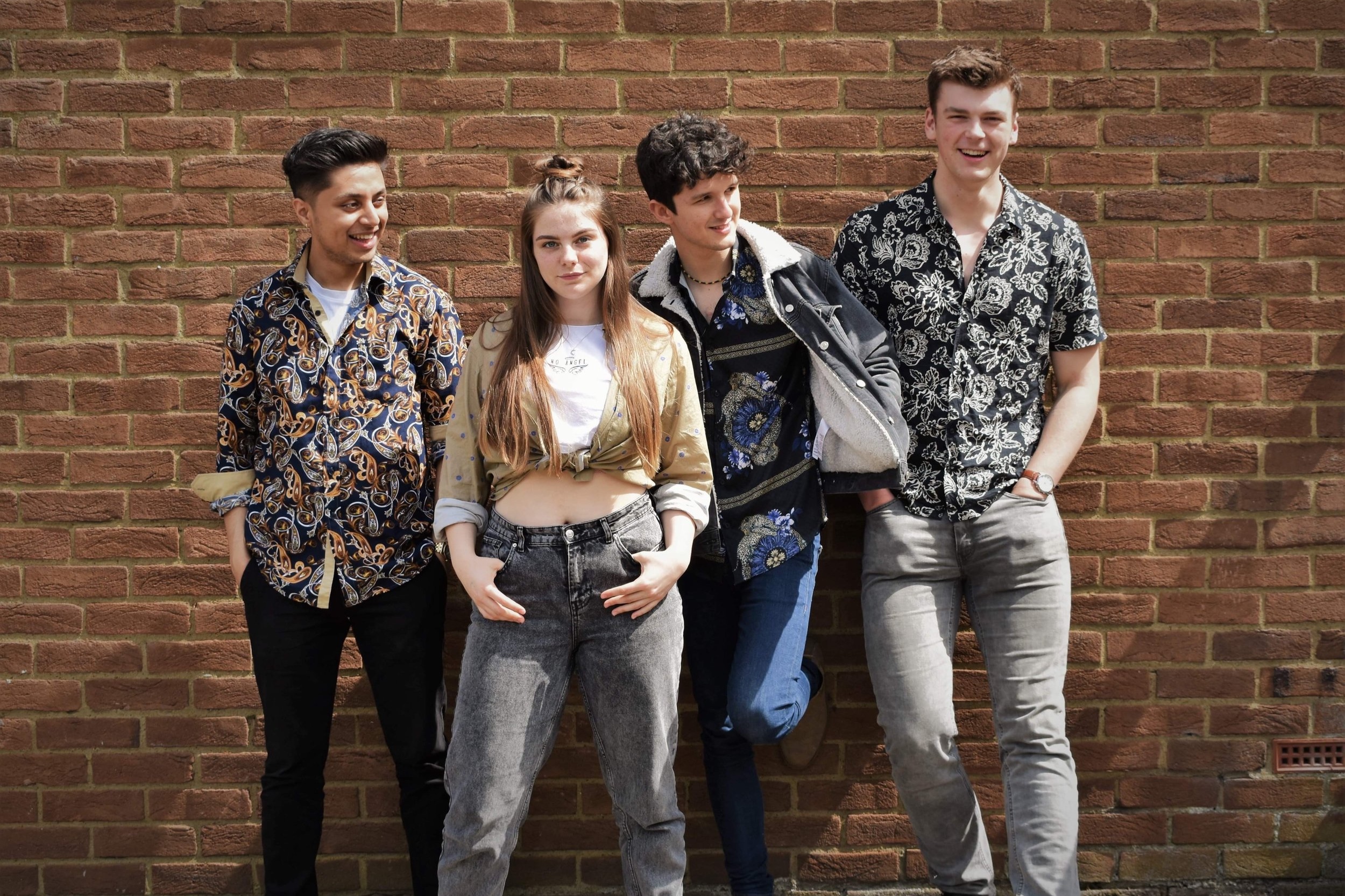 Backpocket are a four piece band, based in Ampthill, Bedfordshire. The band formed whilst studying at Redborne Upper School last year and went on to win the schools 2019 'Battle of the Bands' competition. Subsequently, the band have gone on to to compete in the county competition where they placed in the top 3. Since then, they have been bringing their funky and energetic sound to a variety of local venues and events. Backpocket play a range of classic and modern hits, alongside their own original tracks. They are looking forward to joining Squeeze and The Vamps in this year's AmpRocks line-up.
The Golden Hare Stage
We are delighted to announce that The Golden Hare Stage will be powered by Spectrum Recruitment and feature a residency from BBC Introducing Three Counties - keep on scrolling to find out more about the acts performing!
Only Sun love to jump around the stage until they are dripping with sweat. They also love to make indie bangers. Lots of them. In fact one every month last year. 12 whole indie bangers accompanied by their very own "I'm in the weird part of the internet again" music videos. This must have created quite a swell right? Correct! A swell which they plan to ride clean into 2019. With numerous sold out shows across the UK, 2019 is going to be huge for the excitable lads. There's more music on the way too. Only Sun have turned out in full force this year, party hats on their heads and confetti cannons in hand. BE WARNED.
Taking influence from Amy Winehouse, Carole King and Billie Holiday, Lucy Mair is a singer songwriter from Buckinghamshire. Her songs combine jazz-influenced R&B pop melodies with thoughtful and heartfelt lyrics. She plays the keyboard, has a guitarist and uses a loop pedal when performing live, to build up driving rhythms with lush and complex vocal harmonies. Listen to her here on Spotify, Apple Music and Soundcloud.
Off the back of his brand new EP, 'IDONTLIKETHECOLD' Elijah Miller will be bringing his band to the BBC Introducing stage at this year's Ampthill Festival.
His new single, 'Cowardly' has been described as "Sounding Huge" and "Ready for stadiums" by presenters on its debut radio play on BBC Introducing. Be sure to catch Elijah's enigmatic live show in an intimate setting for what may be one of the last times before he graduates to the bigger stages that the UK festival scene offers.
22 year old pop singer-songwriter from Bedfordshire. Joe signed a Development Deal with River Studios after competing in OpenMicUK. He released his debut EP 'Chapter One' in 2018 including lead single 'Childhood Sweetheart'. Joe has enjoyed playing many shows across the country including a slot at Bedford Park Proms 2018. Due to release second EP early 2019. Listen to him here!
Just when you thought you'd seen every ska-thing, from every ska-band, along comes Sko-mads. Edgy riffs and kicks to their rhythms, with honest and funny lyrics that give a reality check to our modern life. They put a finger right on the pulse of their audiences, giving loads of energy and plenty of bottle. Listen to them here!
Billy was born and bred in East London into a musical family. With over 25 years gigging experience as not only a solo acoustic act but in bands, Billy has spent many years playing the 'circuit' all over London and has a set list to cater for all tastes and genres of popular music. He is a keen song writer who has collaborated with TV and Radio personality Iain Lee and the BBC's Matthew Allwright.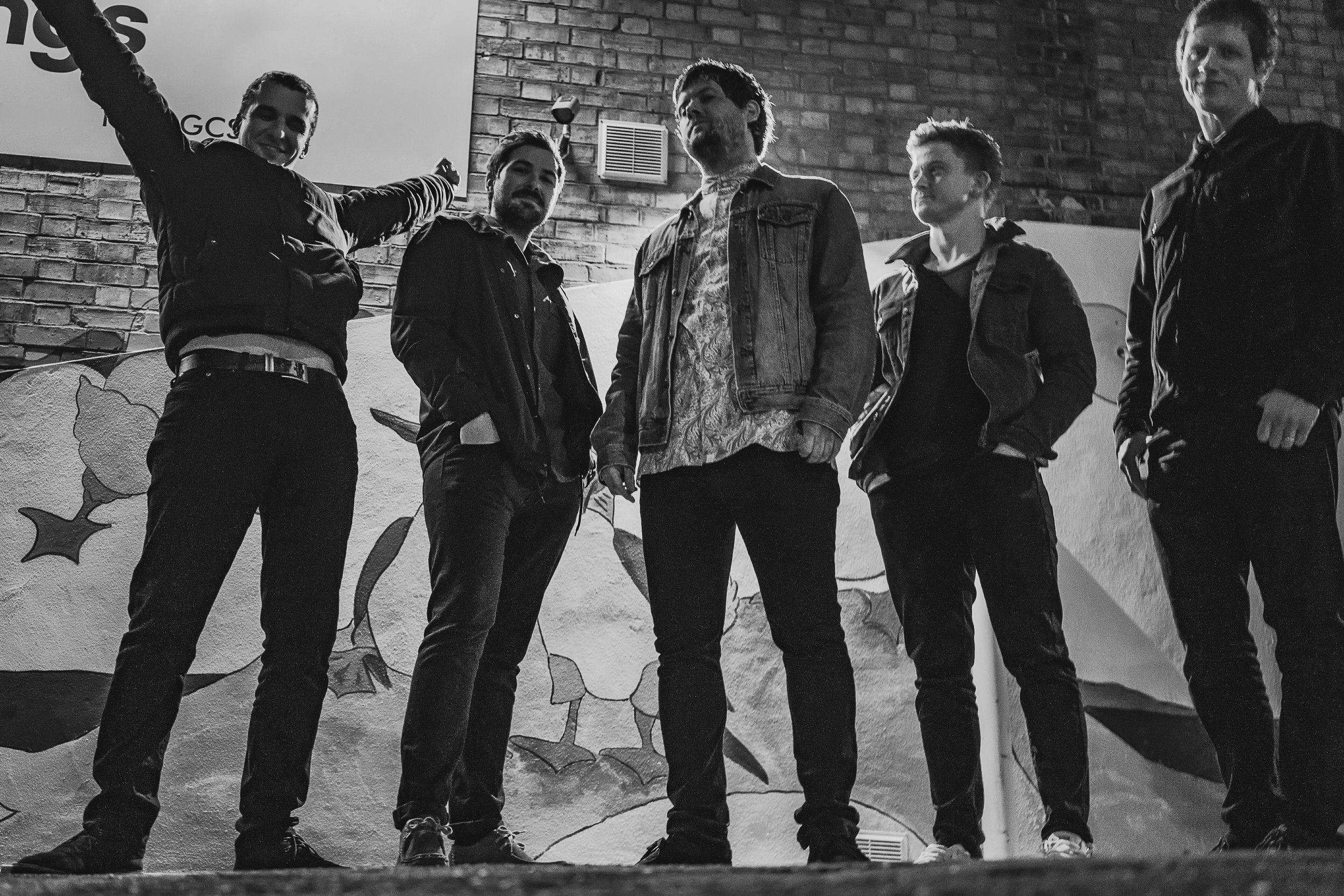 The Shantlys are a band who pride themselves on making an almighty Rock 'n' Roll racket - big guitars, big hooks and plenty of attitude. Listen to them here!
Basement Strippers are a 4-piece rock band from Bedford. The band takes pride in standing out both musically and in their appearance. Donning a sleek look, the band has proven popularity for their electrifying and engaging live performances. With 2019 looking to be their strongest year so far, Basement Strippers are set on taking the UK rock scene by storm. Check out their music here!
The Jet Black Band are a 6 piece 'classic rock' covers band. The line-up of allows a wide variety of styles and sounds, from the classic twin guitar licks of 'lizzy, to the slow blues of the early 'snakes. All the members are highly experienced musicians having played in many successful bands over the years.
The Misfits were this years Runners-up in Redborne's Battle of The Bands. They are a local, pop/rock cover band from Ampthill/Flitwick. The band consists of Millie Camfield as lead singer, Jack Hughes as guitarist, Seb Jolly as bassist, Fran Vela-Mason as drummer and Jesse Williams as keyboardist.